Expert en gestion des investissements publics (H/F)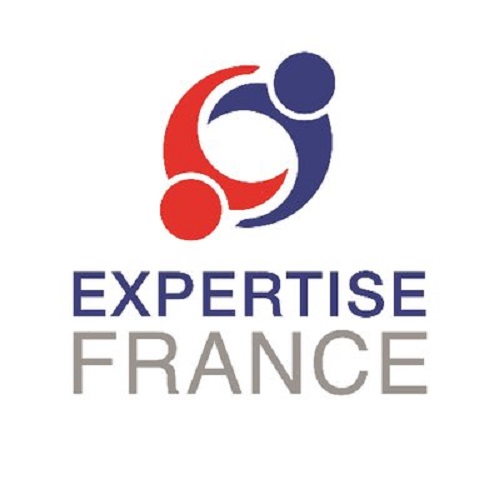 Dans le cadre d'un projet d'assistance technique KENGEFIP financé par l'Agence Française du Développement et mis en œuvre par Expertise France, l'Expert(e), placé auprès du directeur de l'unité de gestion des investissements publics (Public Investment Management PIM Unit), récemment créée à la Direction du Budget du ministère des Finances kenyan (National Treasury), sera responsable des activités suivantes :
Assistance technique pour l'appui à l'opérationnalisation de l'unité PIM ;
Assistance technique pour l'élaboration et la mise en oeuvre d'un Manuel de gestion des investissements publics;
Soutien à la mise en place d'une politique et de dispositifs de régulation des investissements publics au niveau national et infranational ;
Mise en place d'un programme de formations, comprenant notamment des formations de formateurs sur le cycle de gestion des investissements publics (planification, évaluation, sélection, étude des coûts, suivi & évaluation) ;
Soutien à la mise en oeuvre des activités à travers la l'élaboration des TDR des missions court terme et leur coordination et à travers l'élaboration des contributions au repporting du Projet.
Lieu de la mission : Nairobi
Durée de sa mission sera de 24 mois.
Date de prise de fonction : dès que possible.
Qualifications et compétences
Diplôme universitaire de troisième cycle dans un domaine se rapportant à la mission ;
Bonnes connaissances en matière de finances publiques;
Aptitude à travailler dans un environnement multiculturel et à s'adapter aux administrations étrangères ;
Bonne maîtrise des applications informatiques et des technologies de l'information (telles que Word, PowerPoint, Excel, navigateurs Internet) ;
Maîtrise professionnel de l'anglais orale et écrite indispensable ;
Capacité à travailler en équipe ;
Capacité à gérer les problèmes sensibles avec discrétion dans un environnement multiculturel.
Expérience professionnelle
Au moins 15 ans d'expérience professionnelle dans des services de l'Etat ou des collectivités territoriales ;
Au moins 5 ans d'expérience professionnelle en matière de gestion/ pilotages des investissements publics ;
Au moins une expérience concrète et/ou un parcours reconnu dans le domaine de la gestion des projets d'investissement serait un plus;
Une expérience professionnelle dans l'analyse des risques, de la planification, de l'évaluation des performances, et les conseils financiers ;
Une expérience dans des missions similaires serait un plus.
Documents à fournir
Les candidatures doivent être envoyées par mail avec un CV ;
Adresse(s) mail du contact : julie.vaillot@expertisefrance.fr ; alisa.rozanova@expertisefrance.fr
Informations complémentaires
Nom et descriptif du projet : KENGEFIP
Le National Treasury (Ministère de l'économie et des finances) a lancé plusieurs initiatives de Réforme de la Gestion des Finances Publiques (GFP), dans le cadre de la stratégie des réformes 2013-2018. Cette stratégie vise à améliorer la GFP, de manière à la rendre plus efficace, plus participative et plus transparente, permettant de mettre en place une responsabilisation accrue et une meilleure fourniture des services publics pour les Kenyans.
L'Agence Française de Développement (AFD) soutient conjointement avec la Banque Mondiale la mise en oeuvre de la cette stratégie à travers d'un part un appui budgétaire sectoriel (30 millions d'euros) – GESDEK– et d'autre part une Assistance Technique (AT) de 1,5 millions d'euros, gérée par Expertise France, Agence française de coopération technique internationale.
L'AT qui vise également à promouvoir les partenariats entre les institutions kenyanes et leurs homologues français s'articulera autour de cinq composantes :
Composante 1 : Renforcer la capacité du National Treasury à améliorer l'efficacité des investissements publics ;
Composante 2 : Renforcer les capacités du National Treasury sur les procédures de marchés publics ;
Composante 3 : Renforcer les capacités du National Treasury relatives aux mécanismes de régulation budgétaire et de gestion des risques budgétaires, et à la gestion de la dette ;
Composante 4 : Renforcer la capacité de la Cour des comptes à assurer la reddition des comptes et la surveillance des ressources publiques ;
Composante 5 : Renforcer la capacité du Secrétariat RGFP à améliorer le suivi et la communication des réformes de la GFP.
Afin d'assurer la bonne mise en oeuvre de cette AT, deux experts long-terme résidents seront mobilisés, en complément de l'expertise court-terme.
Le premier expert long-terme, visé dans ces termes de référence, sera spécialisé dans la gestion des investissements publics (composante 1 de l'AT) et sera placé auprès de l'Unité de la Gestion des Investissements Publics (PIM unit) au sein de la Direction du Budget, de la Fiscalité et des Affaires économiques. Le second expert long-terme sera placé auprès du Secrétariat RGFP (composante 5 de l'AT).
Éléments de contexte sur les investissements publics
Une évaluation récente de la GFP a préconisé de mettre en place un processus modernisé de la Gestion des Investissements Publics: « Une vision à moyen terme est nécessaire pour sélectionner les projets primordiaux conformes à la stratégie de développement du gouvernement et répondant aux critères d'évaluation du projet. Une fois sélectionnés, ils doivent être inscrits dans le Cadre de dépenses à moyen-terme (Medium Term Expenditure Framework), et les coûts annuels budgétés. « […] » Pour l'instant, il n'existe pas de règles ni de procédures standards permettant de suivre les progrès de la mise en oeuvre des projets d'investissement ».
La mise en œuvre d'un processus global permettra à terme l'allocation de ressources publiques à des projets présentant les meilleurs rendements sociaux et économiques («value for money») et conformément aux orientations stratégiques de la politique de l'État.
Dans cette perspective, le National Treasury a donc mis en place une unité PIM (Public Investment Management Unit) qui sera chargée de:
Établir un cadre normatif et des critères unifiés pour l'évaluation des projets initiés par les ministères sectoriels, les opérateurs et les entreprises publiques ayant signé des contrats-programmes avec l'Etat, ainsi que les collectivités locales ;
Mettre en application le cadre élaboré pour évaluer les projets proposé ;
Proposer les arbitrages entre différents projets ;
Évaluer la pertinence des modalités contractuelles envisagée (marché public, PPP …) ;
Gérer une base de données de projets en utilisant un système d'information dédié ;
Suivre l'exécution des projets sélectionnés.
Merci d'indiquer la référence Candidature KENGEFIP dans l'objet de votre mail de candidature.
Sans réponse de notre part dans un délai de 4 semaines, veuillez considérer que votre candidature n'a pas été retenue.
_______________________________________________
Terms of references
Public investment management expert
1. PROJECT DESCRIPTION
The National Treasury has initiated several Public Financial Management Reform (PFMR) initiatives under the PFMR strategy 2013-2018. This PFMR strategy seeks to make Public Finance Management more efficient, effective, participatory and transparent resulting in improved accountability and better service delivery for Kenyans. The new County governments also have PFM responsibilities that need to be integrated within the new PFM strategy that is to be produced in 2018. The current PFMR strategy has seven priority themes outlining key PFM reforms:
Macro-economic Management and Resource Mobilization
Strategic Planning and Resource allocation
Budget execution, Accounting & Reporting and Review
Independent Audit and Oversight
Fiscal decentralization and Intergovernmental Fiscal Relations
Legal and institutional frameworks
IFMIS and other PFM Systems
AFD has agreed to support the implementation of the PFMR Strategy, along with a sectoral budget support – GESDEK -financed by the World Bank, which uses the "Program for results" tool. The AFD support will be funded through two means:
A soft loan in the form of a Sector Budget Support (SBS), of 30 million euros.
A grant in the form of a Technical assistance support (TA) of 1.5 million euros, managed by Expertise France, the French public agency for international technical assistance.
The TA support will also aim to promote partnerships between Kenyan institutions and their French counterparts. The mobilization and coordination of the technical expertise will be ensured by Expertise France.
The PFMR Secretariat of the National Treasury will monitor the implementation of the TA support in conjunction with the other departments of the National Treasury and the Office of the Auditor General. The TA support will focus on five components:
Component 1: Strengthen the National Treasury capacity to improve the efficiency and effectiveness of public investment
Component 2: Strengthen the National Treasury capacities on public procurement procedures
Component 3: Strengthen the National Treasury capacities for budget regulatory, fiscal risk management mechanisms, and debt management
Component 4: Strengthen the Office of the Auditor General capacity to ensure accountability and oversight of public resources
Component 5: Strengthen the PFMRS capacity to improve the monitoring and communication of PFM reforms
In order to implement the TA two long-term experts will be mobilized to complement the short-term supports.
One of the long-term experts (component 1 of the TA support above) will be specialized in public investment management and placed within the Public Investment Management Unit under the supervision of the directorate of Budget, Fiscal and Economic Affairs. The second long term expert (component 5 of the TA support above) targeted within those terms of reference will support the PFMR Secretariat.
The PFM Secretariat is a coordinating unit within the National Treasury dedicated to the PFM Reform strategy. The role of this unit is to manage the implementation of the PFMR Program, by reviewing the work plan implementation schedule and updating it periodically. The PFM Secretariat also insures the reforms communication and awareness as well as the monitoring and evaluation of the PFM Reform implementation.
Public investment context
A recent PFM assessment quoted that among core pillars of PFM, PIM needed strong development: "A medium term perspective is required for selecting capital projects consistent with a government's development strategy and which meet project appraisal criteria. Once selected, they should be entered into the MTEF (Medium Term Expenditure Framework) and annual costs budgeted for." […] "As yet there is not a standard set of rules and procedures to be followed when monitoring progress in investment project implementation".
The implementation of a comprehensive process will ultimately allow the allocation of public resources to projects with the best social and economic returns (« value for money ») and in accordance with the strategic orientations of state policy.
The National Treasury has setup a PIM unit (Public Investment Management unit) in order to establish and manage this framework.
The main tasks of this unit should be the following:
– Establish a normative framework and unified criteria for the evaluation of projects initiated by the line ministries, then extended to those of public institutions and public enterprises that have signed program contracts with the State, and finally to the projects of the local authorities.
Use this framework to evaluate proposed projects.
Propose the necessary arbitrations between these different projects.
Evaluate the relevance of the envisaged contracting method (public market, PPP …)
Manage a database of projects using a dedicated information system.
Follow up on selected projects.
2. PUBLIC INVESTMENT EXPERT TASKS AND RESPONSIBILITIES
By Project is meant the TA support funded by AFD with the 1.5 MEUR grant.
By GESDEK Program is meant the GESDEK co-financed by AFD's and the WB's soft loans.
The expert is part of the PIM Unit, recently created within the Budget Department of the National Treasury. He/she is under the supervision of the Director of the PIM Unit to who he/she will report directly. His/her contract is signed with Expertise France, he/she is therefore under the hierarchical authority of Expertise France Project Director. He/ she will also have to work in good relationship the PFMR expert. Therefore, he/she will have to participate to the bi-weekly Project meetings with the PFMR expert and Expertise France Project Director. If the PIM Unit is not yet established at the date of starting his/her assignment, the PIM expert will be temporarily located under the authority of the Principal Secretary of the National Treasury and Planning, until the PIM Unit is formally established.
Coming from the French Public Administration, the Expert will add value to the PIM Unit by bringing on board skills which are lacking within this Unit. He/she will contribute to the achievement of the GESDEK DLIs related to his/her field of experience (see Annex 2).
Therefore, he / she will be in charge of the following activities:
Technical Assistance (TA) on supporting the set-up and the implementation of the PIM Unit;
TA on developing and implementing the Public Investment management Manual within the PIM Unit, including support to the drafting of the public projects' guidelines and sensitization of Ministries, Departments and Agencies (MDAs);
Support the establishment of a policy and regulatory mechanisms on public investments at national and county level ;
Support the organization of a study visit in France under PIM Department and PPD Department to learn on best practices on Public Investment Management and Public procurement;
Set up and implement a training program (PIM Unit, MDAs), including training of trainers on public investment management cycle, including project planning, appraisal, selection, costing, monitoring and evaluation; Support the implementation of the activities of the component 1, through the preparation (drafting the TORs) and coordination of the short term missions and reporting on the same to the PFMR long-term expert to enrich the Project reports.
During his/ her mission, the expert will focus on maximizing the transfer of skills to the PIM Unit and other GESDEK implementing agencies, with the help of formal and informal relations and trainings to ensure a long-lasting impact.
3. SKILLS AND QUALIFICATIONS
Qualifications and skills
University postgraduate degree in a field relevant to the assignment: Public administration, Finance, Public law
Good understanding of the public administration, especially public financial institutions
Ability to work in a multicultural environment and adaptability to foreign systems and institutions
Good command of computer applications and information technologies (such as Word, PowerPoint, Excel, Internet browsers)
Proficiency in English
Ability to work as part of a team
Capacity to handle sensitive issues with discretion in a multicultural environment
General and specific professional experience:
A minimum of 15 years' experience on PFM in the French Public Administration
At least 5 years professional experience on Public Investment Management
At least one practical experience and proven track in the field of Contract Management
A working experience of risk analyses, planning, performance assessment, financial advice
Experience in similar assignments would be an added value
4. PROJECT DURATION
The PIM expert should start as soon as possible after the project kick off, possibly in October 2018.
The expert is expected to be enrolled for 24 months.
Caractéristiques de l'emploi